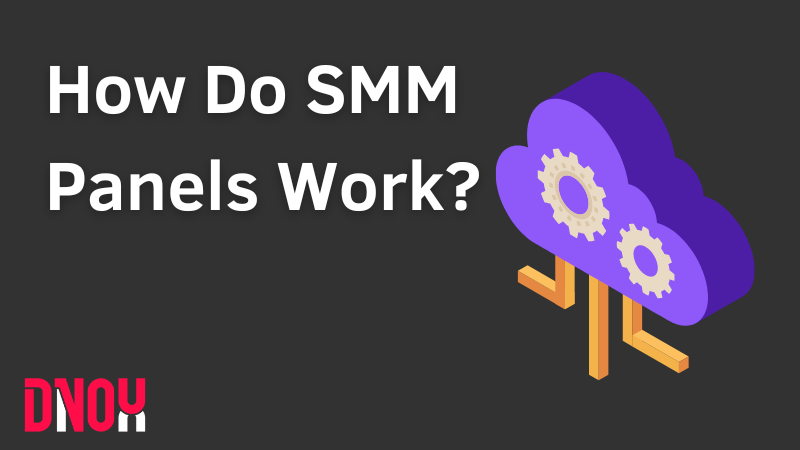 Understanding SMM Panels: How Do SMM Panels Work?
SMM panels have been beneficial for business owners, entrepreneurs, and service providers immensely because they eliminate the tedious tasks of engaging with customers and increase their visibility on multiple platforms. It's no wonder that these services are so popular now and have been around for a long time! But for those newly introduced to this concept or who haven't even heard of it yet, the concept of using SMM panels can initially seem a bit perplexing.
However, this guide is designed to help newcomers quickly understand the basics of SMM panels and how to use them. With its clear guidance and comprehensive coverage, this article explains everything you need to know about what SMM panels provide - plus how they enable users rather than distract them from their business requirements.
What are SMM Panels?
An SMM panel is a one-stop online shop for an array of social media marketing services –– such as views, followers, and likes. Its appeal lies in the competitive prices and quick delivery, making it a prevalent business that has managed to capture a large customer base. The industry can be divided into two camps - providers and resellers.
Providers are directly responsible for creating the desired services –– while resellers are third parties that gain access to these services and re-sell them. As there are more resellers than providers in this market, SMM panels have come up with APIs that allow resellers to connect with other websites and become providers themselves. All in all, these panels have allowed people to capitalize on the increasing demand for social media marketing services.
How Do SMM Panels Work?
Social media marketing platforms are one of the most effective and affordable ways to promote a business in the modern digital landscape. SMM panels make it easy for businesses/individuals of all sizes to easily acquire followers, views, and likes on various social media platforms.
By buying those services from the SMM panel vendors, users can launch successful campaigns that increase brand visibility, attract more customers and generate more sales. Further, it also helps drive organic growth by engaging with more potential customers for higher engagement rates. An increasing number of businesses are turning to SMM panels for their social media engagement needs. But how do these panels get followers and likes for the businesses? More often than not, it is from non-genuine accounts--bots that are not real people.
However, this is done with a specific goal-- showcase the business's social media account with quality engagement. In other words, more likes and followers make their accounts look attractive, legitimate, and thus – trustworthy to any potential customers. This can lead to increased interaction with real followers.
You may also start enjoying more organic reach! While many brands use services offered by SMM panels, it should be noted that relying solely on bot followers won't give you success in the long run. So, according to industry experts, genuine SMM services should be sought after when looking for long-term outcomes. Further, SMM panels offer a convenient and budget-friendly way to increase followers on social media. With so many vendors in the market, it is important to use discernment when selecting an SMM panel.
Authenticity is key; you want to ensure that the increased likes and followers result from meaningful promotion and SEO and not just bots or other unethical methods. If you do your due diligence, SMM panels can be great tools for boosting your online presence safely and effectively.
Back