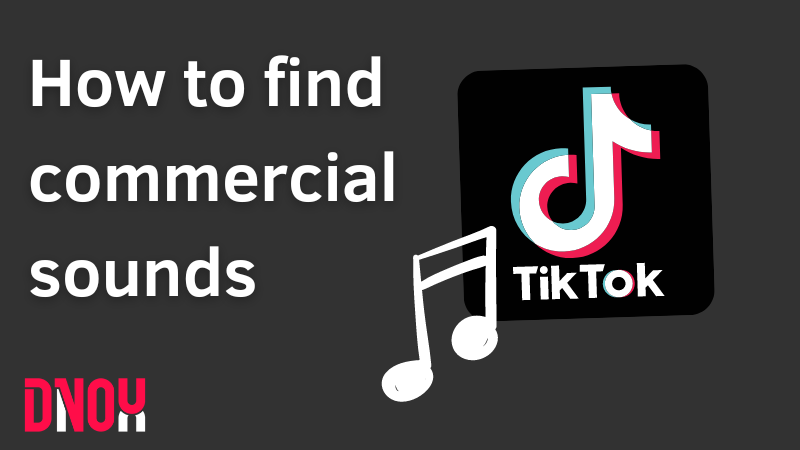 How To Find Commercial TikTok Sounds: Expert Tips and Tricks
Commercial sounds are typically exclusive audio resources that are used commercially. These sounds can be used in movies, advertisements, trailers, etc. They are typically royalty-free and often have to be purchased from a digital marketplace. Having access to different kinds of commercial sounds can help creators explore new ideas and create videos that stand out from the rest.
Typically, creators can purchase commercial sounds from digital audio marketplace websites. These sites typically offer a wide variety of audio resources, including sound effects, foley sounds, background tracks, and more.
Using commercial sounds is a great way to add a level of professionalism to your videos. Not only can they help you create more engaging content, but they can also give your videos a more polished feel. So, it's worth exploring commercial sounds if you want to make your content stand out from the crowd.
How to find the best sounds for your videos
When looking for the perfect commercial sound for your video, there are a few things to consider.
First and foremost, you want to make sure that the sound suits the tone and vibe that you're going for. If you're creating a comedic video, you may want to look for a sound that's upbeat and playful. If you're creating a motivational video, you might search for something more uplifting and inspiring.
You'll also want to pay attention to the quality of the sound. Opt for a sound from a reliable source that has a clear and high-quality audio track. This will ensure that the sound adds to your video, rather than detracting from it.
Finally, it's important to remember that quality comes at a cost. Many digital audio websites require subscription fees to access high-quality audio. But, if you're willing to invest in your video, it may be worth the extra money to purchase a commercial sound that will elevate your content.
Tips for choosing the best commercial sounds
First, make sure you do your research. Check out a variety of sources to find the sound you're looking for. You may want to browse through audio websites, such as AudioJungle and Pond5, and search sites like YouTube Audio Library.
Additionally, you should specify a budget for your commercial sound. While you may have to pay a subscription fee to access quality audio, it doesn't have to break the bank. Many audio websites offer royalty-free music and sound effects at pocket-friendly prices.
Also, consider the license agreement for the sound you're purchasing. Different audio websites offer varying licenses, so make sure to check the details before you purchase.
Finding the perfect commercial sound for your TikTok video is essential if you want to stand out among the other videos on the platform. Thankfully, you don't have to spend hours scouring the internet for the right sound.
When it comes to music and sound effects, it pays to do your homework. Taking the time to find the right sound can elevate your video, making it stand out and get the attention it deserves. So what are you waiting for? Get out there and find that perfect sound!
Back