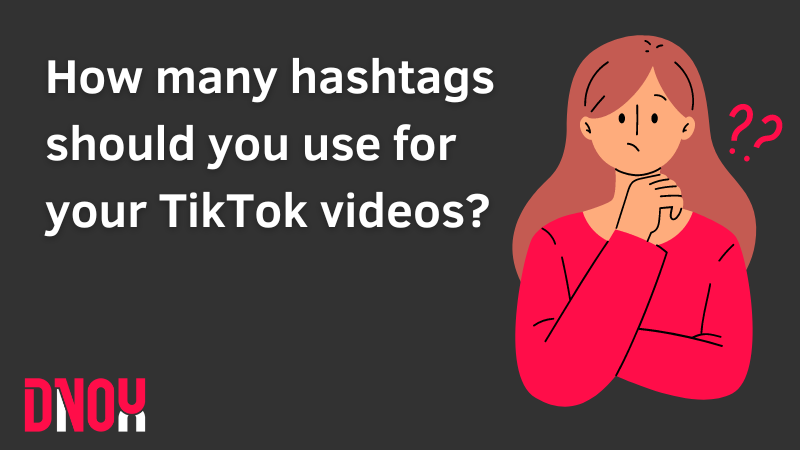 How many Hashtags you should use for TikTok Videos
We get a lot of questions about how to get more reach on TikTok. Hashtags are one of the best ways to reach many more people who may be interested in your video. It's important how you use them! We'll show you how to find the best TikTok hashtags that work for your account.
Which hashtags should you not use?
First, let's start with what hashtags you shouldn't use for your TikTok videos. We often see that many TikTok users use hashtags like #fyp #foryou #foryoupage #viral etc. Such hashtags usually have no effect and the probability that your video will be shown to other people who might be interested in your video is very low. This is also because such hashtags are spammy and used by a lot of people. Such hashtags will not help to get more views.
How to find effective hashtags for your TikTok videos?
Finding the right hashtag for your TikTok video isn't as hard as you might think. We always recommend choosing hashtags that match your video. For example, if you are making cooking videos, choose hashtags that have something to do with cooking or words, ingredients, etc. that appear in your video. This is how the hashtags might look on a Koch video, for example: #cooking #quickrecipes #cookinghacks #cookingtiktok #easyrecipes The number of hashtags should be between 3-6, do not use more than 6. Too many hashtags will not help in most cases, it is always better to use video-based hashtags and 3-6 hashtags will be enough.
Other ways to find good hashtags for TikTok
Alternatively, you can search for creators on TikTok and see what hashtags they use. Just use the top search bar on TikTok to find creators who make content similar to yours. You can also copy the hashtags, but never copy the whole description, but also bring your own ideas. When you enter a hashtag in your video description, TikTok automatically suggests similar hashtags, you can also use them to get good results. You may not notice much difference in the first video where you use hashtags, but you have to stick with it, you will notice after 3-4 videos that hashtags will increase your views and engagement.
Back