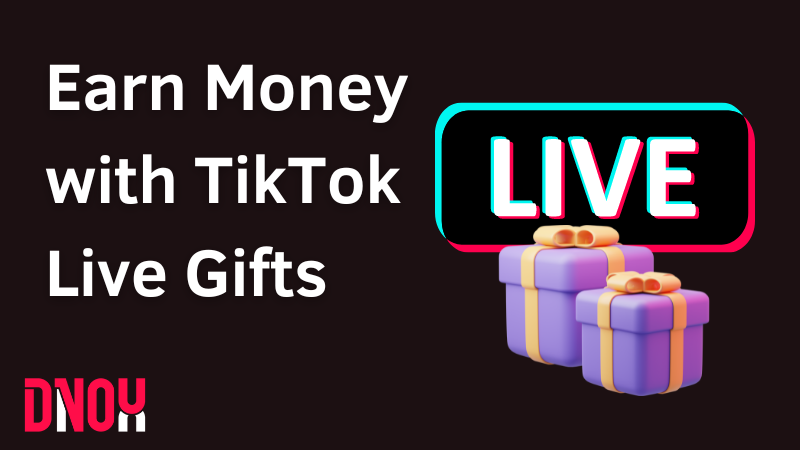 How Much Money You Can Earn With TikTok LIVE Gifts
You might already know the benefits of doing a live stream as a TikTok influencer. But did you know you can receive and send virtual gifts to your favorite influencer hosting a TikTok live stream? Well, if you didn't know, now you do.
But wait, these are not just virtual gifts with no value outside the live stream. They are rewards your fans or followers can send you as a token of appreciation for the content you put up on the platform.
To know more about these LIVE gifts, let's dig deeper and find out how much money they are worth.
What Exactly Are Tiktok LIVE Gifts?
As the name suggests, TikTok LIVE gifts are rewards that fans can give to the creators they follow on TikTok when they host live streams. But for you to be able to send these gifts, the streamer needs to enable their LIVE gifting toggle.
These TikTok LIVE gifts allow fans and viewers to support their favorite creators on the platform. Since these virtual gifts cost money, they are redeemable by the streamer and hence act as a way for the creators to earn an income from the platform and their fan base.
What Kinds Of Virtual Gifts Are There?
There are so many LIVE gifts to choose from, and you can find them at varying prices, from as low as one coin to even 1000 to 20,000 coins. Some of the most expensive gifts are Lion and Universe, while the cheaper ones are n ice cream cone, a rose, and a TikTok logo.
How Does It Work?
If you want to send a virtual LIVE gift to a streamer, you should buy some coins to purchase these gifts. But to buy the coins, you need to spend real money. These coins are known as TikTok coins and have varying pricing options. Currently, the value of one TikTok coin is set at about 1.5 cents.
You can always buy TikTok coins in packages like $19.99 for 1321 coins or $99.99 for 6607 TikTok coins.
How Much Money Can You Earn Through LIVE Gifts?
When you send these gifts to a live streamer, they can trade them for diamonds in the app. These diamonds are then converted to actual money. However, they don't get the original value of the gifts.
When these gifts are converted into diamonds, the total value of the gift cuts to half the value of the actual amount of coins spent in the first place. The remainder 50% goes to TikTok as a commission.
So if you have two diamonds, it will be the same value as one diamond. And one diamond is with about $0.05.
By this logic, if you gift a streamer a gift with 10,000 coins, when the conversion to a diamond happens, the creator gets a value of approximately 5000 coins which you can convert into real money, which can come up to about $75.
Since TikTok takes a 50% commission on all these LIVE gifts, a fan sending you a gift worth 1000 coins will only convert to 500 diamonds which is $25, but after the cut, you can only redeem $12.5.
You can withdraw your money from your TikTok account anytime, but the minimum amount to withdraw is $1000, and the maximum amount in a week is $1000.
Bottomline
So if you're a regular streamer and have lots of viewers and fans who send your LIVE gifts all the time, you can withdraw $1000 every week, amounting to about $4000 in a single month!
This is an excellent way to earn some side income if you're a budding social media influencer on TikTok. Remember that you can only avail of these features on TikTok if you are 18 years or above and have a Pay Pal account linked to your TikTok account.

Back